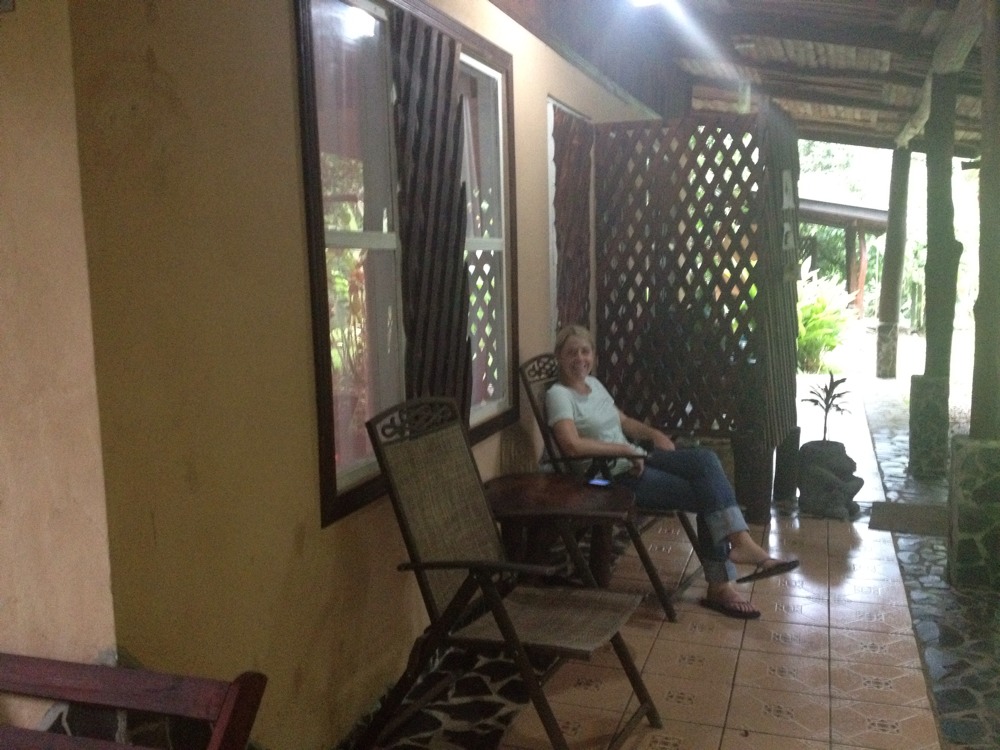 Welcome to Chilamate!
Today Kristen and I met Randall and Davis at the airport to be transported to Chilamate and to the Chilamate Eco retreat owned by Meghan and Davis.
We enjoyed the scenic drive through the mountains, and stopped at a buffet lunch before arriving in the community we will call home for the next 10 days.
Our bags were transported by wheel barrel up the narrow path to our jungle retreat, we found our room, and relaxed before meeting Randall to discuss curriculum, norms, concerns and expectations. We all acknowledge that our group is small and therefore may be harder to process all the activities authentically. However, while the size of our group may be a disadvantage there, I am quite positive it will be an advantage to us in the end in many ways.
Megan, David and the rest of the staff at Chilamate Eco resort have already welcomed us with open arms. And after processing some great ideas about group travel and participating in some experiential learning activities, we are looking forward to tomorrows adventure.
Pura vida!
I Can't Wait to Meetchu-Macy Gray